Sunday, February 14, 2010
Alright creatives!
How many of you out there can relate to just how difficult it is to juggle your daily life
and
find time for art? I know I certainly can!
This month's giveaway,
Creative Time and Space
by Rice Freeman-Zachery, will explain how other artists have achieved balance in their lives and teaches you how to find it within your own.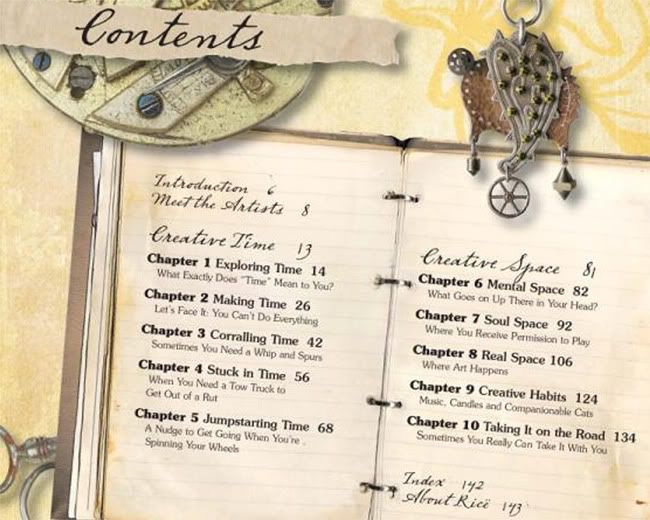 Creative Time and Space embraces the idea that making time and space is at the core of creativity. It is not just about managing your time or setting up a studio space, it is about your mindset and about making room in your life for your craft.
Go to this site and register your name and blog..good luck everyone!x lynda